Summer is upon us and the season is in full swing in Newport! While there was certainly no shortage of arts events throughout last winter, you are sure to find your schedule full this summer. In this month's edition, we've highlighted just a few of the many opportunities to experience all our Newport County arts scene offers. Let's all enjoy!
ACA ANNUAL MEETING
Celebrating Newport County's Treasure Trove of Young, Artistic Talent
The ACA helped kick-off the summer with our 23rd annual meeting on May 12th at the Newport Art Museum. In addition to having Lieutenant Governor Dan McKee and Randy Rosenbaum, Executive Direcator of RISCA share their thoughts on the state of the Arts in Newport County and the state of Rhode Island, we celebrated the great artistic talent among Aquidneck Island's youth. Performances by Middletown High School's Valley Road Trio, Portsmouth High School Strings Ensemble, and Middletown High Women's Vocal Ensemble. Refreshments prepared by Newport Area Career & Technical Center's Culinary Arts Academy at Rogers High School.
As we do each year, we recognized a member of the community who made outstanding contributions to the arts via the Dominique Award. This year's recipient, Miki Ohlsen, artistic director for Island Moving Company, received the well-deserved honor. Thank you to all who joined us.
If you missed this year's event, the photos below show highlights from this great evening. 1. Portsmouth High School Strings Ensemble. 2. Nancy McAuliffe incoming President. 3. Keynote Speaker Lieutenant Governor Dan McKee. 4. ACA Vice President John Hirschboeck saying farewell to outgoing ACA President Terry Dickinson. 5. Refreshments catered by Culinary Arts Academy at Rogers High School. 6. Dominique Award recipient Miki Ohlsen.
GALLERY GOINGS ON
Spring Bull Studio & Gallery
Spring Bull Gallery's June exhibit entitled "Get Real" will showcase the work of eleven artists who approach their creativity by capturing the ordinary in an extraordinary manner. Featured artists include Del-Bourree Bach, Kyle Bartlett, Deonta Beauchine, Joan Boghossian, Barnet Fain, Carol FitzSimonds, William Hyett, Robert Lavoie, John MacGowan, Johanna McKenzie & Michele Porior-Mazzone.
DATES:
June 6 – June 30, 2015
LOCATION:
55 Bellevue Avenue, Newport
Redwood Library
Laura Auricchio, Chair of Humanities, The New School for Public Engagement and Associate Professor of Art History, Parsons The New School for Design, discusses her new book, "The Marquis: Lafayette Reconsidered." Her visit to the Redwood is a special event planned in honor of the visit of the French navy frigate
L'Hermione
to Newport.
www.hermione2015.com
cbsnews.com…a-friend-of-the-american-revolution-is-reborn
DATE & TIME:
June 10th, 6pm-8pm
LOCATION:
50 Bellevue Avenue, Newport
Samuel Whitehorne House
Enjoy Newport's only Federal period mansion open to the public displaying the most significant collection of Newport furniture in Rhode Island. Explore the design and craftsmanship of the colonial era inside the Samuel Whitehorne House before continuing outside to the garden for refreshments. Offered as part of Newport Gallery Night. Free admission.
DATE & TIME:
June 11th, 5pm-8pm
LOCATION:
416 Thames Street, Newport
FUN FOR KIDS
Newport Flower Show –
Children's Division: The Language of Flowers
Explore the historic meanings behind flowers. After learning the secret language of flowers, each participant will create a "tussy mussy" and then fill it with a special flower message for a friend or family member. To learn more about the Children's Division programs visit
…/newport-flower-show/childrens-division
DATE & TIME:
June 20th, 1-2pm
LOCATION:
Rosecliff, 548 Bellevue Ave, Newport
On the Lawn at Rough Point: Clayfest
In partnership with the Newport Art Museum, come pinch, coil, throw, and fire as we celebrate the art of clay on the lawn of Rough Point. See the 2015 exhibit, Fired and Inspired: Ceramics at Rough Point, then check out hands-on activities for all ages happening throughout the day. Bring a picnic or purchase snacks at one of the food trucks on site. Rain date: June 28.
DATE & TIME:
June 27th, 10am-4pm
LOCATION:
Rough Point, 680 Bellevue Avenue, Newport
ADMISSION:
$15, $10/Newport Art Museum members, $8 children 12 and under
TAKE A TRIP ABROAD
Jamestown Arts Center Screening 5 International Short Films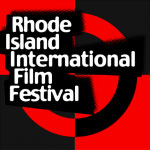 The Jamestown Arts Center (JAC) will screen five international short films, from the 2014 Rhode Island International Film Festival (RIIFF,) on Thursday June 18th at its Third Thursday short film series.
Ballkoni (The Balcony)
(20 minutes) Directed by Lendita Zeqiraj. From Kosovo.
La Alfombra Roja (The Red Carpet)
(12 m.) Directed by Manuel Fernandez. From Spain and India.
Sandrine
(11 m.) Directed by Nicolas Greinacher. From Switzerland.
Tschuss Papa (Goodbye Papa)
(27 m.) Directed by Hendrik Maximilian Schmitt. From Germany.
The Way Home
(17 m.) Directed by Chuong Vo. From Australia.
For more information go to the Jamestown Arts Center website
DATE & TIME:
June 18th, 7pm
LOCATION:
18 Valley Street, Jamestown
ACA NEWS
The Arts and Cultural Alliance of Newport County
draws its strength from the talent, energy, and passion of its artist members and the financial generosity of its business and institutional membership. We, and our members, endeavor to educate the community about the available arts in Newport County and promote art and cultural activities in the area. We produce regular events such as
Arts Behind the Scenes
,
BridgeFest
,
Arts Around the Fire
, as well as seminars and workshops. Members have an exceptional opportunity to network with those involved and seeking to be involved with the arts. We invite you to join us in the going support of the arts in Newport County. Membership is free to individual artists.
Learn more about opportunities to be a business supporter, patron or benefactor of the arts.
ACA's Newport BridgeFest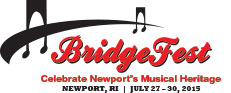 Mark your calendars for the
7th annual Newport BridgeFest July 27-30
.
The schedule for the Rock Stage
, presented by Motif Magazine, at Jimmy's Saloon is set. We'll keep you posted on additional venues, performers and programs as they are finalized. So, stay tuned.
Newport Bridgefest
is a community partnership made possible by you! YOUR BUSINESS deserves to be recognized for your support of the arts! Check out our
Newport BridgeFest
sponsorship packages, including Ad time and interviews on WADK 1540AM! Packages include: BridgeFest Supporter $100, Radio Sponsor $250, Educational Sponsor $400, Featured Sponsor $600 and Presenting Sponsor $800.
Click here for a full description for each sponsorship package
. Contact BridgeFest director Aaron Cote at (401)662-2174 or
Music@NewportBridgeFest.com
. Spots on WADK are filling up and the deadline is coming soon!
We wish our members, patrons and all supporters of the arts and successful season and an art-full summer. If you or your business planning or hosting an arts event this summer, please share it with us at
info@NewportArts.org
.
Cheers!
Nancy